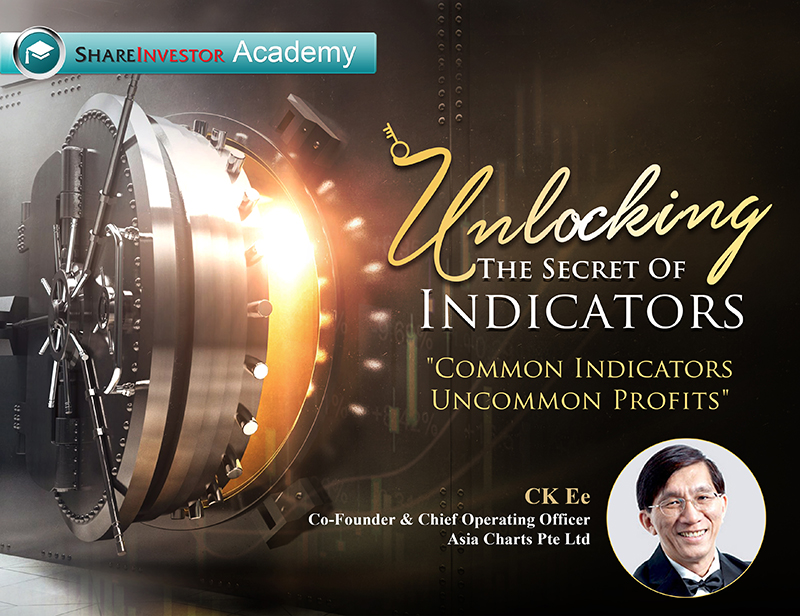 Many have wasted hours of frustration through stock market trading and not making much money, or even losses. Whether it's long-term holding or short-term day-trading, the market always seems to be against you, especially amidst the current soft and quiet market.

Many experiences this because they are using technical indicators alone without understanding market tendencies and using a proper trading system. Fortunately, there's a PROVEN and SIMPLE approach that even novice traders can use successfully.

The best part? You only need just 10 minutes a day to apply what you'll learn.

Join us and learn HOW to use these common indicators to reap uncommon (MASSIVE) profits and save yourself hours of frustration every day and costly losses trying to beat the market by signing up for this full-day seminar. We'll show you how you can use this proven and simple approach to better navigate the stock markets and make 2x or even more profits.


In this FULL-DAY workshop, you'll learn
Trading the market (✓) VERSUS trading technical indicators (✘)
How to make money in the stock market REGARDLESS of upward or downward trends
How to identify the start of a rally or a sell down and how to CAPITALISE on it
How to ride on short-term, EXPLOSIVE swings to make INSANE returns
And most importantly… How to design a trading system to make CONSISTENT profits
...all by using the common indicators most traders use but to little success.
BONUS! FREE 300-page instructional manual ($99 VALUE) + Lunch provided
We understand some of you are afraid that you will forget what you have learned at this workshop. Therefore, we did compiled all the content in a 300-page instructional manual, which we'll give it to you for FREE.

Event Details

Date:
13th April 2019, Saturday
Time:
9.00AM – 5.00PM


(Registration starts from 8.30AM)

Venue:
SPH Training Room T8.2 / T8.3, SPH News Centre,
1000 Toa Payoh North Singapore 318994
Fees:
S$48 for 1 Ticket
S$76 for 2 Tickets
About The Speaker
CK Ee
Co-Founder & Chief Operating Officer
Asia Charts Pte Ltd

A full-time active trader in the equities and derivatives markets, CK is a practitioner of technical analysis and has been actively trading since 1993 in Singapore, Malaysia and US markets.

He focuses in trading growth stocks that have potential for big gains and using derivative instruments like options and warrants for better returns. CK is also an active trader of the forex and futures markets.

In his 20 years of trading experience, CK has developed dozens of trading systems and methods for medium and short term (both swing and intra-day) trading. CK is widely recognized analyst and trainer in technical analysis and regularly featured.

CK holds a bachelor degree of Science from University of London and Master of Science from National University of Singapore. He is also a certified behavior consultant has keen interest in area of trading psychology.
For more enquiries, please contact Tel: (65) 6517 8777 or Email:
If you receive this email, it means that you have ticked to receive marketing materials from ShareInvestor.
Click here to unsubscribe.