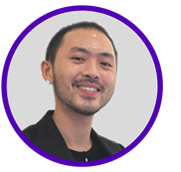 Ronald K
Self-made Millionaire
Stock Market Investor
and Psychologist
Ronald K is a self-made millionaire Stock Market investor and psychologist. He has been featured in Sunday Times Invest twice for his revolutionary approach towards the stock market.

In his upcoming program, he teaches you ultra-precision  timing which allows you to enter before the smart money, before the big volume and allows you to exit together with the 'Big Boys' with profits. With home ground advantage, he focuses primarily on Singapore Stocks only and you will be equipped with a raw skill on stock selection with the best timing for your entry.

In addition, to those who favors long-term investment, he would be revealing a NEW sort of stock category – Growth Stock; which you should possess in your CDP portfolio instead of conventional blue-chip stocks.