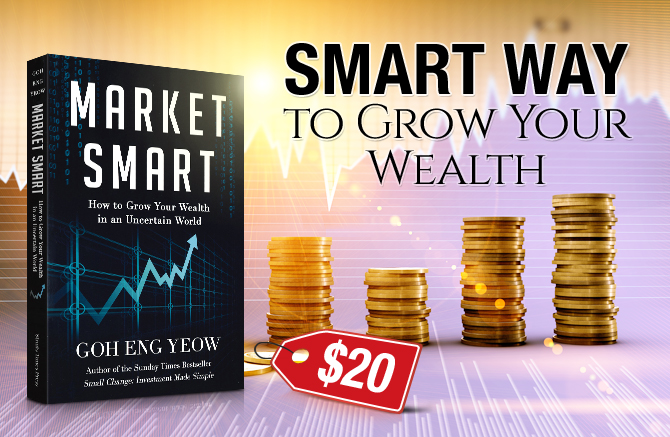 Within every market lies the opportunity to make money. However, many investors are still wondering why they keep getting blindsided by the market and end up losing money as a result. Investors need to be equipped with the essential investment strategies so that they will not get their fingers burnt in their investments.

In Market Smart, Goh Eng Yeow explains why even the smartest investors can make huge losses in their investments. He shares on how investors can get rid of the biases that will cloud your investment decision-making processes. The traps of the markets are discussed in the book as well.
Book Content:
• How to sniff out good investment
opportunities
• Importance of charting the fund flows
• Tracking the insider trades
• How stock prices are boosted by
dividend payout and share buybacks
• Why the need to heed red flags
hoisted by the Singapore Exchange
• Understanding accounting scams
• Identify the threats posed by
short-sellers
• How to spot the next corporate bust-up
• Important hazards which investors
may encounter
• All about REITs, bonds and ETFs
• How to avoid the investment hazards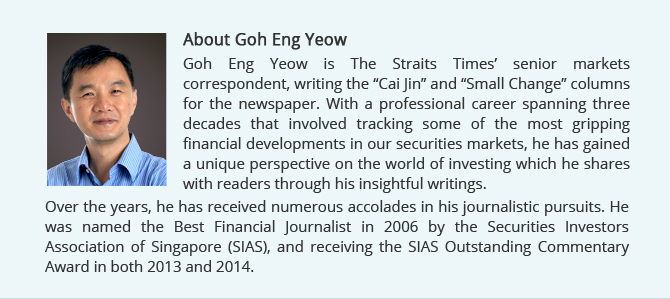 For Self-Collection:
Venue:
1000 Toa Payoh North, News Centre, Annexe Block, Level 7, Singapore 318994

Collection Hours:
Mondays - Fridays

(excluding eve of public holidays & public holidays)


9.30am - 12.00pm l 2.00pm - 5.30pm

TERMS AND CONDITIONS:
• For self-collection, the books can be collected 3 working days after the payment date.
• For registered mail purchase, the buyer must ensure their mailing address is correct. ShareInvestor will not
be liable for any book that is mailed to the wrong address or the loss of any books in the mail.
• By purchasing the book, the buyer agrees to the Terms & Conditions stated.