During financial crisis, the share price of certain stocks will drop below their actual worth. It presents us the best buying opportunity for undervalued stocks when this happens. We can profit from the capital gains of these stocks when the stock market recovers. However, we will need to learn the methods to value the worth of individual stocks, so as to catch such profitable investments when the opportunity arrives.

Value.able shares with us the right mindset which every investor should have and how we can identify the extraordinary businesses in the stock market. Most importantly, it teaches us the different valuation models for stocks valuation. By following the 3 simple steps mentioned in the book, investors are able to beat the various market conditions effortlessly. Ample real-life examples are provided in the book for easy understanding of the concepts covered.
Book Content:
What is the right investor mindset
How to buy a business and not trade stocks
Focus on the value of a company, not price
The methods to pick companies with extraordinary prospects
The ABC of Return on Equity
What are the competitive advantages of businesses

Why is debt not always good
Importance of cashflow for listed companies
Having outsized returns for a business
Calculating the intrinsic value of listed companies
Price-earnings ratios, risk and growth
When to get out of a company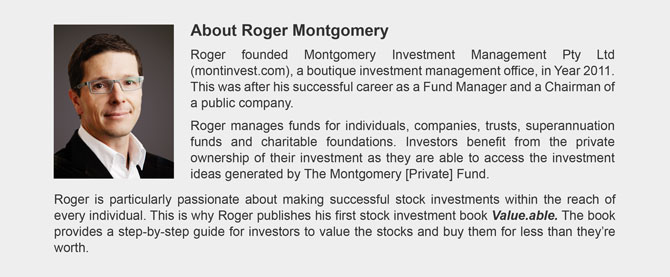 For Self-Collection:
Venue:
ShareInvestor Office
1000 Toa Payoh North, News Centre, Annexe Block, Level 7, Singapore 318994

Collection Hours:
Mondays - Fridays

(excluding eve of public holidays & public holidays)


9.30am - 12.00pm l 2.00pm - 5.30pm

TERMS AND CONDITIONS:
• For self-collection, the books can be collected 3 working days after the payment date.
• For registered mail purchase, the buyer must ensure their mailing address is correct. ShareInvestor will not
be liable for any book that is mailed to the wrong address or the loss of any books in the mail.
• By purchasing the book, the buyer agrees to the Terms & Conditions stated.